products > climbing > feldspar
Climbing Feldspar
Big wall tested and approved! The mini is a smaller 360° climbing helmet visor that still provides good UPF50+ sun protection. A contoured brim with a 1 ½" drop at the back adds excellent sun protection to your climbing helmet and helps reduce sun-related fatigue. Perfect for the recreational climber who doesn't want to bake in the hot sun.
Installs quickly and easily without modification to your helmet or sticky adhesives
Air flows freely through helmet vents, promoting cooling
Helps block glare
Works with headlamps and hydration packs
Flexible
Leash provides convenient attachment to carabiner (not included) when transporting
UPF50+ Sun Protection
Fits most climbing helmets
Uses: Big wall climbing, Trad climbing, Sport climbing, Mountaineering, SAR, Guiding
Pictured on a helmet. Helmet not included.
Quick and easy to install
No modifications to your helmet or sticky adhesives
Da Brim Mini Climbing Installation Instructions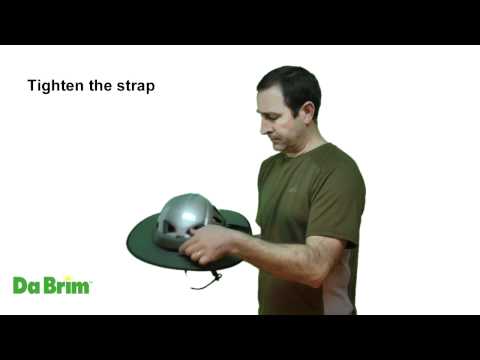 Installation on a helmet with a small or no visor
Instructional video showing how to install Da Brim Multisport on a helmet.
UPF50+ brim (helmet attachment crown not rated)
As with other visors, does not provide top of head sun protection
3" front brim contours to 3 ½" at rear with 1 ½" drop
Lightweight (weighs approximately 3.5 oz.)
Water Resistant
100% Nylon (200d) exclusive of decoration
Flexible
Hand wash, hang to dry
Available in Red, Blue, Gold, and Pink; all colors have black underbrim
Fits most climbing helmets, 26-29 ½" in outer circumference
Made in USA
Patents pending
"Attached are a few pictures of "da Mini" in action atop Half Dome last Wednesday...Your product was Awesome and wasn't too large of a brim that I couldn't look up to see even on the steep incline of Half Dome." —Kendall, from CA
"Da Brim was DaTicket last week on El Cap!...It was great! I'll always have one on my next walls." –Mark, from Oregon