products > paddlesport > standard
Multisport Standard
Our original multisport brim still offers great UPF50+ sun protection at a great price! The broad 360° brim contours at the back for added neck coverage. Perfect for casual recreational rafting and kayaking. For added durability and extra holding power for trips with a lot of kayak rolling, try our Poseidon model.
Installs quickly and easily without glues or modification to your helmet
Air flows freely through helmet vents, promoting cooling
Helps block glare
Floats
Flexible
Reinforced brim edge for added stability in windy environments
UPF50+ Sun Protection
Water resistant materials keep rain off your shoulders and neck during rainy days
Fits most paddlesport helmets; does not work with helmets that have a pre-molded, non-removable visor over 1" in width
Uses: Kayaking, Rafting
Pictured on a helmet. Helmet not included.
Quick and easy to install
No modifications to your helmet or sticky adhesives
Da Brim Multisport Standard Installation Instructions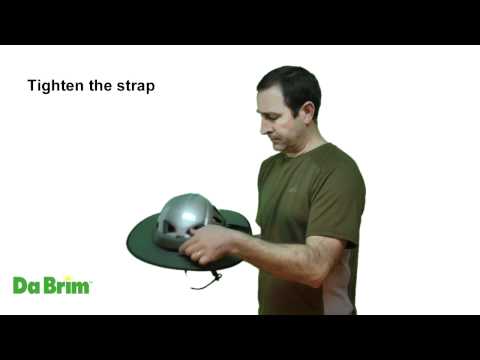 Installation on a helmet with a small or no visor
Instructional video showing how to install Da Brim Multisport on a helmet.
UPF50+ brim (helmet attachment crown not rated); note: as with other hats and visors, does not protect against reflected rays
As with other visors, does not provide top of head sun protection
3 ½" front brim contours to 5" at rear to provide excellent neck sun protection
Lightweight (weighs approximately 4.5 oz.)
Water Resistant
Floats
Reinforced brim edge
100% Nylon (200d) exclusive of decoration
Hand wash, hang to dry
Available in 3 colors: Red, Gold, Pink; all colors have black underbrim
Sizes: Large fits helmets 29-32" in outer circumference; measure your helmet where the Da Brim will seat. If measuring a helmet with a non-removable visor, be sure to measure the circumference including the helmet's visor.
Made in USA
Patent # D672096, other patents pending
"I put one of your large Da Brims on my heavy duty kayaking helmet. [I had a] brand new white water boat and I really wanted to see how it handled. Our river runs south and I was going out on an afternoon with full sun. It was great--took me less than 30 seconds to install it and it stayed put and gave me great shade. Great product, I love it!" -Helen H., Bullhead City, AZ