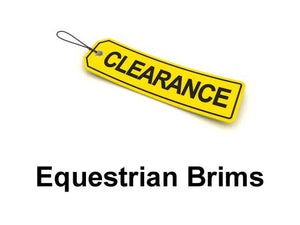 Outlet Sale!
Great deals on cosmetic seconds and product that didn't meet first quality standards. Products are fully funcitonal but may have blemishes. 
Get a great deal if you don't mind a spot or two on the product.
Deepness of discount reflects condition of product
Limited quantities. Selection changes regularly.
We're sorry, but we do not have pictures of each product--that takes a lot of work, and that's why the item is a deal.
This listing is for full brimmed equestrian products. See our other listings for the Rezzo or Cycling full brims.